FrostDefense Envirotech Inc.
Spring frost damage has been estimated to cause losses of approximately $2 billion per year globally in the wine industry alone, making it one of the worst enemies of viticulture and fruit growing worldwide. There are clear indications that climate change is advancing both the start of the bud breaking period and the date of the last spring frost. The combination of these two factors increases the risk of damage to young shoots and flowers.
This approach builds upon a series of studies that have combined weather modeling, pruning management, biophysical and biochemical factors influencing the time of bud burst, and resistance to cold injury.
Pictured: (left) Peach flower, very susceptible to spring frost (right) damaged plant
Pictured: Bud break field trial. Treated vs. Untreated grapevines with bud break delay technology (A: Treated Plant, B: Untreated Plant)
In addition, to the bud break delay technology, our approach is to create value for farmers by reducing some of the most significant challenges associated with prediction reliability about bud break and risk of frost. The predictive analytics tools analyzes multiple environmental and climactic factors to predict high probability frost and bud break events, and thus provide confidence for grower application in high risk situations. 
Pictured: (left) treated and undamaged peach bud (right) peach bud showing frost injury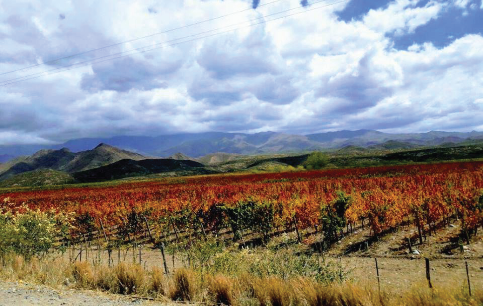 Pictured: Vineyards in Mendoza, Argentina
The first objective is to analyze environmental data at the farm level in combination with global and regional patterns of climate patterns to understand climate variability at high spatial and temporal scale and allow better prediction for decision making at the vineyard and orchard level. In addition, phenological, topographic and soil characteristics at the production site will be added to the analysis.
The second goal is to understand the interactions between cultural practices, pruning, delay of bud break and frost risk in order to define the best agricultural practices for frost risk management.
Finally, a predictive analytic system will be developed to determine the best time to apply the bud break delay technology coupled with the probabilities that a frost event will occur when vines and orchards are susceptible to frost damage. This strategy will provide recommendations in real time to make informed decisions about frost prevention and risk management.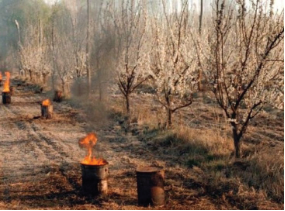 Pictured: (left) Frost in a vineyard (right) In general, growers may presently deploy fossil fuel heaters, among other strategies to fight spring frost.
Pictured: Peach production orchard
Our primary mission is to provide a viable end-to-end solution to reduce losses and cost associated with frost mitigation.
The Importance of Grapes & Stone Fruits
According to USDA and National Agricultural Statistics Service (NASS) grapes are the highest value fruit crop in the nation and the sixth largest crop overall. In addition, to providing wines and health promoting fresh fruit and juices, grape production is a vital contributor to the United States economy and the world. The wine stimulate the economy by exporting produce, generating jobs, and attracting tourism.   The wine add more than $300 billion to the world economy annually.
Every year losses from frost injury make headlines and cost growers huge losses. Spring frost is one of the most common hazards threatening vineyards and orchards. Although these industries employ state of the art technologies, spring frost damage has been estimated to cause losses of approximately $2 billion per year globally in the wine industry alone.
We have experts in data management, data analytics, atmospheric sciences, plant stress physiology and viticulture.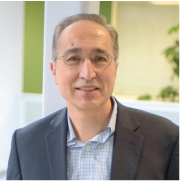 University of Illinois at Urbana-Champaign
Dr. Manfredo J. Seufferheld is a Visiting Scientist in the Department of Plant Biology at the University of Illinois Urbana-Campaign. His expertise includes the physiological, biochemical and molecular mechanisms of stress tolerance in plants, insects, and bacteria and their interaction with their environments.
Co-Founder, Vice President
Colorado State University
Dr. Cecil Stushnoff is Professor Emeritus in the Department of Horticulture and Landscape horticulture. Hi is a leading expert in plant physiology, plant biochemistry, cold hardiness and cold stress injury and its interpretations at the whole plant level.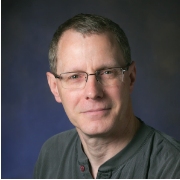 University of Illinois at Urbana-Champaign
Dr. Brian F. Jewett is a Research Scientist with the Department of Atmospheric Sciences at the University of Illinois. His specialty is numerical simulation and prediction of atmospheric phenomena, including winter snowstorms and spring severe thunderstorms. He is an expert in real-time forecasting system.
Interested in learning more about FrostDefense Envirotech Inc.? We are happy to connect with you if you would like more information.
FrostDefense Envirotech Inc.
509 S. Garfield Ave.
Champaign, IL 61821
Manfredo Seufferheld, Ph. D.
p: (217) 979-3052
e: mseufferheld@gmail.com